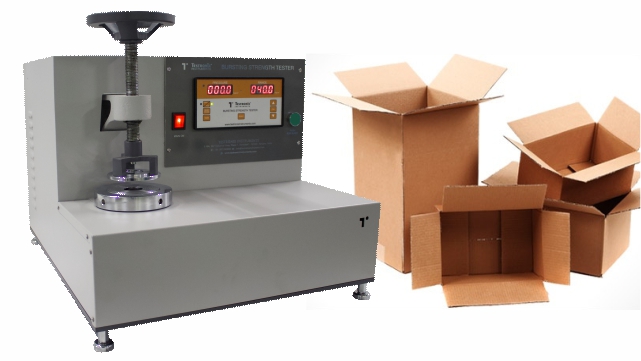 The manufacturer put in all their efforts when it comes to the design manufacturing and marketing but there is always one thing which bothers them 'QUALITY'. Maintaining the quality and durability of the products manufactured by them may become a challenge. Adhering to standards and regulations is a tough task which plays on the minds of manufactures especially in the packaging industry. In recent times corrugated boxes are one of the most used method for packaging as they help in protecting the material and at the same time are cost effective.

The quality of these corrugated boxes has to be maintained at all times and hence various tests have to be performed so as to ascertain and judge the quality of boxes. Testing may become a rigorous and may become difficult and time consuming but not anymore.

With the help of testronix bursting strength tester the manufacturers do not have to worry about the quality of packaging material.

The bursting factor of the paper when divided by the mass of paper in grams per square meter helps in calculating the bursting strength of paper. The bursting strength provides the manufacturers with the amount of pressure paper can withstand. This measurement varies from material to material and can change depending on the quality of sample being used.

The testronix bursting strength tester comes in digital and analogue models providing accurate results for the manufactures. Once the testing data is received from the machine the manufactures can easily improve upon the quality if packaging material and can provide their customers the best of products.

Testronix bursting strength tester
Testronix or nothing

The bursting factor assists in ascertaining the durability of the corrugated boxes against external and internal factors. It measures the extent to which the corrugated boxes can protect the products that are packed and stored in them. Choosing the appropriate corrugated boxes and tests like bursting factor help you determine the right box for you. Choosing weaker corrugated box increases risk of products getting damaged and stronger box increases cost.

Testronix provides you with the best solution for bursting strength tester and is the premier manufactures for bursting strength tester in this industry. Testronix also aims to provide after sales support to the customers on time. This makes testronix instruments the best option for box manufactures.