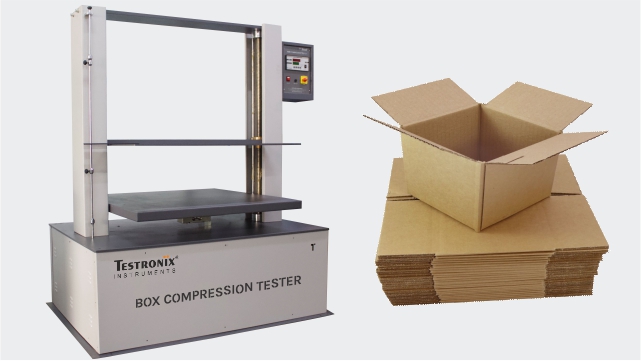 When it comes the durability of products, the most crucial aspect is the paper and packaging products such as corrugated boxes. The packaging of products must be tested beforehand so as to ensure superlative quality.These products must be tested rigorously to check the strength and performance. The corrugated have a diversified application in every industry and are a choice of many manufacturers due the durability and affordability.
These packaging products provide extraordinary strength against vertical load and compression. Various equipments are used by manufacturers to test the quality of these products. These tests include bursting strength test, edge crush test and the most important tests of all – the box compression strength test.
Durability
Box compression test is important for providing better quality for corrugated boxes, the test can be conducted with incredible consistency and with better accuracy with the help of the box compression tester. The equipment manufactured by testronix is an ideal instrument for the manufacturing sector. It helps in ascertain the peak load value fort eh box compression strength. This instrument is a reliable instrument and offers data easily. It is an easy to operate instrument which provides consistent results at all times. The Box Compression Strength Checking Machine is an apt testing instrument that is used for computing the compressive quality of the corrugated box. The machine comprises of two plates that are set and are moveable. These plates compress the boxes according to the pre-set values. The test sample is kept between these plates. The testronix box compression tester functions with the help of latest technology and adheres to all industry standards.
Testronix manufactures the box compression strength tester in house and offers the highest level of quality to the end users. These instruments are powder coated and rust proof.

For more information regarding the packaging testing instruments manufactured by testronix visit the website https://www.testronixinstruments.com/paper-packaging-testing-instruments/ or contact +91-9313 140 140.