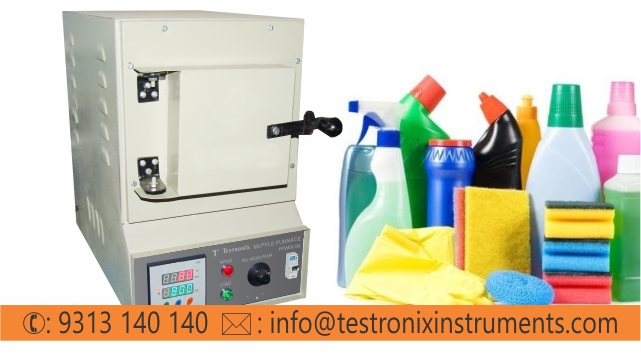 A muffle furnace is a front-loading box testing instrument that is used for high-temperature applications. It plays an important role in the research labs to know the proportion of non-combustible and non-volatile content in the form of ash. This Testing tool determines the properties & behavior of the glass, enamel coatings, ceramics, brazing, etc. at compact temperatures up to 1200 degrees Celsius. A highly appreciated testing machine with advanced technology is available at Testronix Instruments.
Application of Muffle Furnace

The insulation process in the furnace maintains the high temperature which helps evaluate the percentage of ash content of a particular material. Moreover, this testing machine helps determine the chemical properties of any material. It has significance in the following industries.
Glass Industry
Textile Industry
Rubber Industry
Plastic Industry
Biomedical Industries
Paint Industry
Metallurgical applications, etc.
Collaborate with Testronix Instruments For Best Testing Experience

Testronix Instruments is one of the prominent companies in India that delivers quality-assured testing machines at the PAN India level. With the dedication and hard work of experts, and the R & D team, the company is efficient in bringing the best quality testing instruments with the custom facility. Muffle Furnace by the company is one of the best-selling testing tools that are available with a user-friendly operating system, quality material, and precise structure. Choose Testronix for the best experience in
On-time delivery support all across the nation
Certification from ISO & ASTM standards
Experts' assistance to learn the working and maintenance of the testing equipment
Availability of technically advanced machines at competitive yet reasonable rates
To know more about the features, working, benefits, and availability of Muffle furnaces in your area, connect with us. We are available at +91 9313140140 or mail us for a quotation at info@testronixinstruments.com.