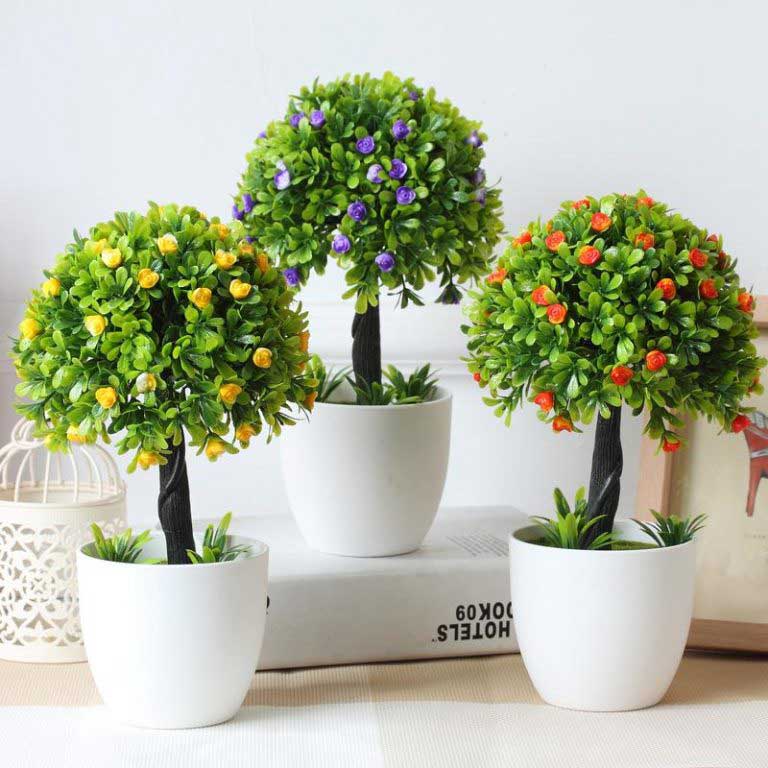 Nowadays, there is a growing trend of keeping artificial plants, days are gone when fake plants looked like dull plastic papers. Now things are changed, with rising color technology real-looking plants have been generated. These plants are very easy to take care of, they don't need any supplies to live and have zero maintainenece.
However, to make these plants look real, color technologist need to assure the color used in those plants are exact the same color which is in the real alive plant. Therefore, using a spectrophotometer, one can conduct a high-quality color comparability test to assure an identical look to your artificial plant. More the plant will look similar, more it will be in demand.
The artificial plants needs to be accurate in color only to human eyes and not to technological device, so it is not required to use much complex devices. Therefore, using a portable spectrophotometer which is capable of comparing color difference as a human eye can is enough. TP 800 spectrophotometer by Testronix is a hi-tech color inspection instrument. User can operate the device using the touchscreen program. It cover all major wavelength including the shorter wavelength and has numerous illumination source. It is best to detect color difference in artificial plants.
The device is first switched on and if required can be calibrated using inbuilt calibrator. User can simple place the device on the surface of the object and the color will be detected and converted in a specified value, now place the device on the test specimen and see if the two value are same or not.