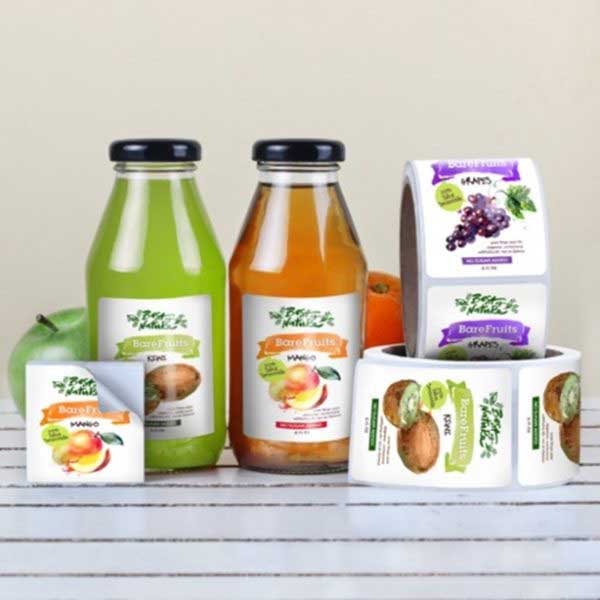 You must have heard about colour therapy, the way it affects the human psychology and helps in changing the mood and decisions. Psychologists relate colour with human emotions. For instance, red symbolises danger and love, green symbolises prosperity, white symbolises peace and positivity and so on. Leveraging this impression that this therapy is leaving on human minds, marketers and manufacturers are endorsing their brands. To connect with the buyer, it is important to understand his mindset and present him the product the way he wants to see. Generally, consumer goods are strategically packed and promoted. A coffee lover would always incline towards brown colour or dark colours. Similarly, a person with vegetarian diet always gets attracted by what's green.
How are Labels Designed?
Well, here we are not going to talk about the technicalities involved in label designing. In fact, we shall be talking about the intent behind. When I go to buy a packet of wafers in the super market, I would scan the packet and assume what's printed on the packet is there inside it. If they are showing large potato wafers, I would expect big wafers inside the packet and tend to buy this particular packet certainly for this reason.
This is how this packet has impacted my buying decision. While designing logos and labels, designers invest huge time in understanding the target audience. Some companies even conduct surveys to evaluate the behaviour and likability of the target consumers. Once the labels are finalised, high-end designing techniques, modern printing technologies and colour checkers are employed to deliver the consistency throughout the batch.
Advance Colour Technologies
To churn out the best result from huge research and analysis, advance colour technologies are incorporated in the printing labels and designing packaging. Designers understand the difference between China Pink and China Rose, and he can implement this difference in his process only when he is equipped with modern colour checkers.
This colour difference is something which human eyes can understand but due to language proficiency or knowledge restriction, he cannot explain it. And, this difference is considerable to highlight the discrepancy and impacting his buying decision. Devices like spectrophotometers and colorimeters are capable of pinpointing such differences in the labelling and packaging. The colour discrepancy is spotted when different batches are lined up in the same rack. It definitely raises questions in consumer's mind about the uniformity and quality of the product. To avoid such blunders when products are rolled out into the market, colour measurement technologies are used. It is always to manage quality at early stages than rectifying the whole process after mass production.