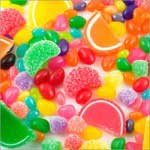 The color is a basic thing through which we perceive the quality and taste of the food. Apart from appearance, the color is also associated with the quality and intensity of the ingredients included in a food product. If you are a manufacturer of the food product, you should understand the fact that you must hit the right level of colors in your products. In fact, in order to attract more customers, you must understand the psychological relation between the clients and the colors of the food. The Food Color Measurement Equipments can be very much helpful in that.
It is seen that red color is often associated with hunger and provokes it. This is why most of the leading food chains in the world have the red color in their logo. Similarly, different colors have a different effect on the intensity of hunger. For best results from this technique, it is essential that the level and intensity of the color is accurate. This is where Food Color Measurement devices are used. With an accurate measurement of colors, it is possible to achieve the exact level and quality of colors that will be helpful in attracting a huge number of customers. Accurate measurement of colors not only enhances the overall look of the product but also helps in identifying the right quantity and quality of the ingredients used in the products.
Testronix is a major color measuring instrument manufacturer providing the best instruments to different industries and production verticals. With a plethora of highly accurate solutions for industries, Testronix has been serving many different industries and has been adding colors to their quality.