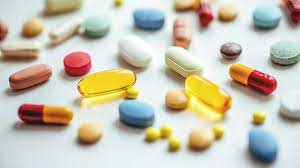 For human beings, colour is an important factor to determine the things and make a perception about it. Many times it represents the quality of the product, be it food or medicine. Being the pharmaceutical manufacturer, you need to understand the importance of colour coding, regulations issued by FDA and many other things. It is a firm belief of pharmaceutical companies that drugs do have a psychological effect on the patient which help him in early recovery. To keep the trust factor of the patients up, it is very important to maintain the colour consistency of the pharmaceutical products using Pharmaceutical colour measurement devices.
.Why is Colour Measurement Important in Pharma Industry?
Being a pharmaceutical manufacturer, it is important to keep the quality of the colour in mind. Not only the intensity but the shade as well. Colours used in pharmaceutical products are strictly taken into consideration. When you measure the colour quality as well as the food significance it gives you the batch concentration. This helps you in maintaining the best quality of the colour to be used. Now, when you are able to verify the batch concentration, the rejection level also drops down.
Apart from the colour of the drugs, there is a huge focus on packaging as well. Drugs are widely identifying by their appearance. It is very important that the appearance helps the patient to identify the prescribed medicine than from the rest without much an effort. In many cases, drugs are colour coded according to their consumption, which helps the patient to remind and track the prescription. Apart from that, it is believed that colour impact the psychology of the patient and help in early recovery.
Where to Get Pharmaceutical Colour Measurement Instruments?
Testronix is the leading manufacturer and supplier of colour measuring instruments. If you are looking for some high-end devices, contact our experts today to explore the whole range and obligation free quotation.