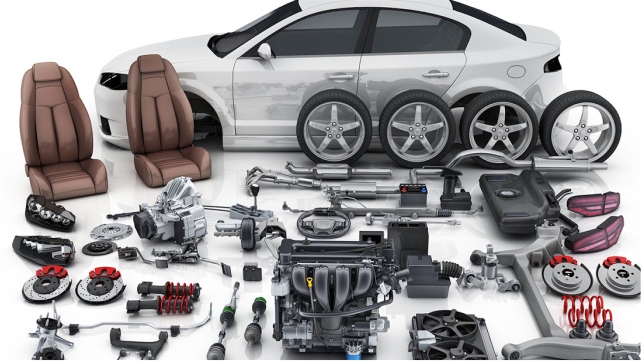 Automobiles are a crucial part of our life now and whenever we think of automobiles the first thing that crosses our mind is the metal and the spares which are used to build and manufacture the vehicle. Metal is the base raw material used in manufacturing and hence the quality of this metal must be tested before hand so as to develop a high quality product.

Testronix testing instruments is the premier manufacturer of testing instruments for automobiles all over the world. With a wide range of automotive, paint and plating testing instruments testronix caters to the best of brands throughout the world. With the most satisfied and happy customers testronix is proud to share the fact that the quality and affordability are the key aspects of testronix instruments.
One question which might arise is "WHY DO WE NEED AUTOMOBILE TESTING INSTRUMENTS?"
Developing manufacturing and marketing any automobile is important and crucial but what is more important is the quality of the product manufactured by the technocrats so as to ensure customer repeatability.
Hence it is utmost crucial to test the durability of the raw materials being used to manufacture. Testing instruments like hot air oven, ozone chamber, salt spray chamber, scratch hardness tester, vibration table, water bath, colour matching cabinet and many more prove to be very helpful.
The metal used in manufacturing is also exposed to various temperature and whether conditions hence it is important to test the quality of such parts. This can be done easily with the help of testing instruments manufactured by testronix
These instruments help in testing the kind and type of whether conditions which the sample can withstand.
Automobile Testing Instruments by Testronix
All testing instruments manufactured by testronix offer the highest epitome of quality and durability. All instruments are affordable and easy to operate.
Testronix offers instruments to their clients keeping in mind their needs and expectations.

All testronix instruments have been manufactured in house with the latest technology manufacturing instruments to ensure quality. These instruments are designed and manufactured with utmost accuracy and precision.

Automobile testing instruments by testronix adhere to all Indian and international industry standards like ASTM, JI, ISO, BIS, JASO etc. With the help of the guidelines testronix manufactures the best testing instruments in the country providing customers with the highest quality and accurate testing equipment for their labs.