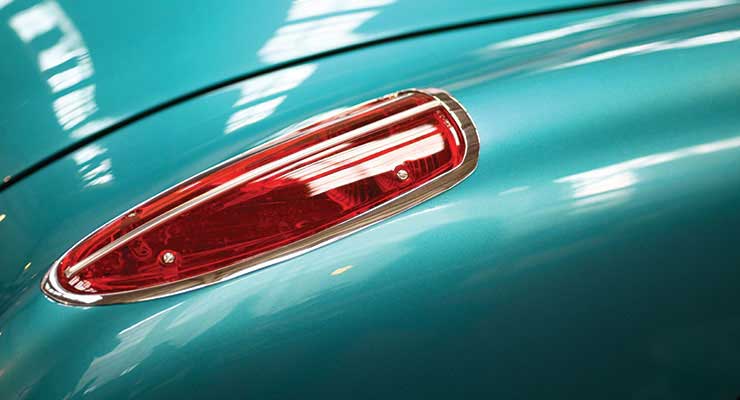 Quality of coating or paint finishes on Car bodies plays a major role in their sale figures. New-age Market demands corrosion resistance, reliability and uniformity when it comes to automotive paint quality. The coatings applied must fulfil both purposes i.e. protection and decoration. Hence keeping your quality control systems parallel to the latest developments is very important. Keeping in mind, the color quality of automotive parts, operator must take cares of every aspect including Metamerism.
Metamerism is a natural phenomenon, which says that the car may appear cherry red under natural daylight, and may differ in its appearance when the visual is taken under tungsten lighting conditions. Also, natural daylight of different area vary with environmental factors. A car component which is produced in India may differ in its appearance when exported to other countries. Hence it is important to look for a standard detection system which can produce light sources available in the Asian continent in a standard way, regardless of the fact who is performing the test and where. It should always precise in its testing technique.
Color Matching Cabinet-Asia Model is a proficient test chamber which is designed for inspecting the effects of metamerism on products and judge the degree of color changes which can happen. It produces a standard Asian lighting condition which will be the same at any location. Equipped with 5 unique light sources – D 65 Artificial Daylight, TL 84 Triphosphor Fluorescent Light (Point of Sale,), UV Black light Ultra Violet Black Light, TFL Tungsten Filament Light, and CWF Cool White Light. Each light source strictly adheres to CIE test standards.
Has a test platform which is specially inclined at 45 degree of angle to have that accurate visual of the test specimen. A highly precise time totalizer is also a part of the machine for accurate calculation of time durations. A wide viewing area to allow variety of shapes and sizes. Presto also offers light boxes designed for USA and Europe Lighting Conditions.