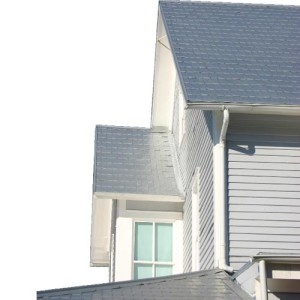 The colors in the field of architecture play a vital role. It totally depends on the color of the structure of a section of a structure that makes the product look attractive, pleasing and exotic for the visitors. The architects need to keep this fact in mind so that they can choose right colors for every part of the building to keep a proper check on the entire building as a whole. In this manner, they can assure that each and every section of the building will definitely grab the attention of the visitors. The question for best color assessment of any structure includes the strict and profound study of colors and analysis of the materials that are used for the purpose of construction.
Major Perspective to Consider while Constructing Buildings
One of the major parts of the building that attract the visitor's attention is the design and color of the roof. The color of the roof plays a significant role to explain the quality of the roofing. The producers of building materials such as roof always keep a proper check on the color of the products that they offer to the architects so that it will enhance the look and quality of the building many more times. Moreover, they also ensure that the quality of the color is so good that it remains consistent at the time of its usage while constructing the building. By making use of appropriate roofing color measurement solutions, the manufacturers can assure the color vibrancy of the roofing materials.
TP 310 – Best for Color Assessment of Roofs
TP 310 Portable color measurement instrument is the best and highly portable testing machine which is used to measure the color of many building materials such as roof material, cement, concrete and many more.
Are you looking for highly portable roofing Color Measurement Solutions? Visit our website – www.testronixinstruments.com/