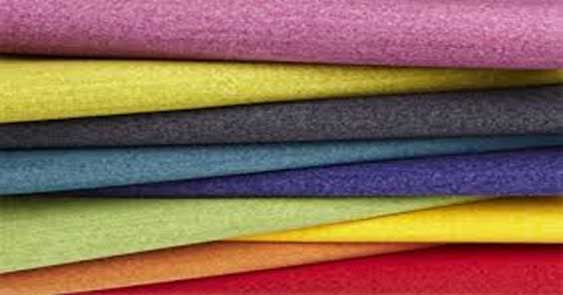 Colour matching is very important in Textile Industry. It plays an integral part in a product's appeal. Most purchasing decisions are made according to colour or appearance of an item. Therefore, it is extremely crucial for any manufacturer to follow stringent colour evaluation techniques to ensure that only best product is available in the market for purchase. They can use highly sophisticated Large Aperture Colorimeter to find out any colour inconsistencies in the fabrics.
Any colour error can lead to a rejected product, wasted time and extra production cost for brands. Even a slight variation can cause damage to the brand's reputation in the market. There is no room for errors or colour inaccuracies in the fashion industry. Although, it is not easy to create a name for yourself in this domain, once you have achieved what you wished for then it becomes extremely important to maintain a good reputation among buyers as well as non-buyers. Moreover, the key to creating a brand loyalty is by offering stylish and latest clothing line to customers at budget friendly prices.
Why is the benefit of using a Large Aperture colour measuring instrument?
It is considered as the most effective and reliable colour measuring device available to the customers. The apparatus is used for wide range of applications in various industries like Fabric, food & beverage, paper industry, paints, inks, plastics and many others. This measuring instrument helps in determining even slightest colour differences and it also helps in eliminating any chance of human error. Moreover, manufacturers can easily improve their product quality and reduce rejection rate by using this product for their colour testing requirements.
Difference between TP20XE and ordinary colour measuring instruments
When any standard device is used for evaluating liquid items such as paint or ink, the evaluator puts the aperture need to be inserted in the test material. This submersion can lead to colour contamination and it can also damage the instrument. In order to resolve this problem, Testronix has launched a highly sophisticated large aperture testing instrument. This vertical measuring device ensures that only measuring aperture touches the testing object and the instrument remains safe & free from any stain.
Quality Control Requirement
Due to high efficiency and precise results, TP20XE Large Aperture Colorimeter can easily meet quality control requirements of food & beverage, textile, paint, ink, paper, medicine, non-woven fabrics, chemicals, plastics, denim and many other industries. This device is used for determining the colour difference and improve product quality. It is specifically designed by highly skilled technocrats to perform accurate and reliable colour measurement tests on wet products. By using this instrument, customers can reduce their production cost and rejection rate of the manufactured product.
What are the salient features of the TP20XE testing instrument?
The diameter of the measuring aperture is 20mm
It is suitable for testing of wet products and surface stripes
A silicone diode photoelectric detector is installed in this equipment for easy detection
D65 illumination is used for observation.
Tests can be repeated as per requirement
It comes with a PC software
The data of 100 standard pieces and 20000 sample pieces can be stored in the memory
The weight of the device is 500 grams
Its latest design for optical path provides more accurate and stable test results
The instrument comes with a 3.7V @3200 mAh lithium-ion rechargeable battery
What is the Importance of D65 illumination in Colour Measurement?
We cannot see colour without any light. The colour can be only seen under the light, but it may appear differently under different light sources. For example, the colour of a mango can appear more vibrant under incandescent light than in normal daylight. This difference can often result in inconsistencies while evaluating the colour of a sample with the main specimen. Due to this reason standard illumination conditions are required to ensure consistent results for each and every evaluation.
D65 is a standard light bluish coloured light source, which is widely used for colour matching applications of textiles, plastics, inks, paints, chemicals, plastic and paper. According to International Commission on Illumination, D65 is an integral part of D series illuminants that depict standard illumination or average daylight conditions during colour matching procedures.
Please visit https://www.testronixinstruments.com to purchase TP20XE colour measuring equipment at very affordable price. In addition, they also offer a miniature thermal printer with this device as per requirement.