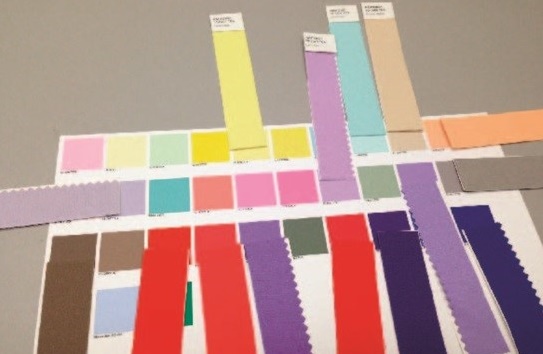 In the textile industry, dyeing floor is the point where the quality of the fabric is decided to a large extent. Whether you call it shade matching or colour matching, in the end, the main aim is to achieve the colour consistency. Dye colour matching is a physical process of quality testing and requires expertise for the same. Only visual assessment is not enough, incorporation of smart testing instruments is essential. The accuracy of the textile colour matching depends a lot on the perception backed up by instrumentation assistance.
Disadvantages of Visual Analysis
Colour matching depends largely on the accuracy of human perception. Human perception varies from person to person. As it is a visual process, the opinion of a person varies due to different factors. Apart from manual shade matching, smart colour matching cabinets can help in making accurate decisions.
Conditions like lights of surrounding, mood and perception of the human inspector are major reasons for the wrong assessment. And, this does not mean that colour inspector is less skilled at his job. Due to the contribution of lights from surroundings colours appear differently and unknowingly wrong observations are being made.
How to Make the Right Assessment?
Textile colour matching is a crucial and intricate process. On the dyeing floor, there is a complete process to analyse the right dyeing shade. A colourist matches the sample with the master multiple time.
After dyeing
After drying
After trial for finishing
After finishing
During this process, he uses the colour matching cabinet to make the right shade. The cabinet is equipped with different light sources to simulate the conditions of the real working environment.
D-65 light
TL 84 Light
Cool white fluorescent light
UV light
Tungsten filament light
The colourist is very finicky about picking the right colours. Also, choosing the right colour for making appropriate colour combination requires precise colour assessment.
What is a colour matching cabinet?
It is a closed cabinet equipped with 5 light sources to analyse the appearance of colour in different light sources. It has a plank to keep the specimen at an angle of 45°. It is a very simple to use the device. It is very important to make the observations in dark room.
Testronix is the leading manufacturer and supplier of a colour matching cabinet equipped with high-quality light sources. If you are looking for a high-quality textile colour matching solution, contact our experts today.