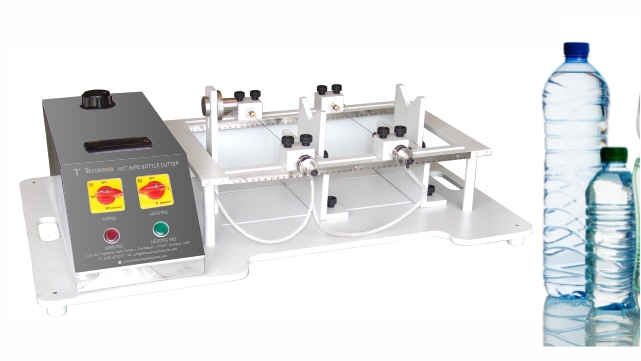 PET bottles have a universal application in packaging bottle industry as they provide protection of the material inside them. These pet bottles have various uses such as easy packaging of liquids, chemicals, drugs, beverages, carbonated drinks, edible items etc.
These PET Bottle have always had a high demand in the world market and hence the manufacturers have to ensure the quality and durability of these pet bottles so as to provide their customers with nothing but the best. To ensure quality it is important to perform testing like section weight analysis, transparency, perpendicularity test, base clearance, torque test for bottle caps, top load or compression strength, vacuum leak etc. All these are crucial tests and are inseparable.
Section weight analysis an important test performed by many manufacturers. It is performed to calculate the uniform distribution of material the various sections of bottles.
There are three sections in a bottle which are:
The test comprises of these three sections of the bottle that have to be cut smoothly for accurate analysis.
Testronix Testing Instruments is the premier manufacturer for this equipment. It has a critical application in the PET and Preform industry to cut bottles uniformly. The instrument is used to test the durability of the PET bottles. The following are some of the unique features offered by testronix:
Strong clamping holder for zero slip gripping support
Digital Display of heating for accuracy and repeatability
Equipped with Variable Voltage Potentiometer for heat control
Strong and rugged base plate
Available in 2-wire and 3-wire configuration
Adjustable fixture to test different size test bottles
For more information regarding the packaging testing instruments manufactured by testronix visit the website https://www.testronixinstruments.com/pet-preform-testing-instruments/ or contact +91-9313 140 140.