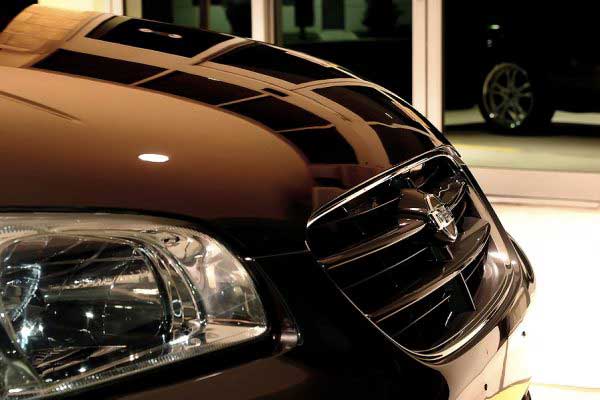 Gloss is a vital part of automotive industry. The exterior and interior parts of a car body are meant to be attractive enough to bring a customer and push them to invest. It is not only the work of color alone but also the gloss factor. Therefore, calculated amount of gloss is put on different automotive parts as per the design. Gloss Meter is a smart technology used in automotive industries to detect the shine accurately and compare with the requirements.
The test equipment is a high-tech gloss measurement machine which evaluate the gloss reflection coming from the material's surface. Suitable for testing plastic packaging material or rigid plastic product, metal surface, paint & coatings, paper and ceramics. The design of the equipment is decided as per the gloss test standards such as ASTM D2457, ASTM D523, ISO2813, and GB/T 9754. Equipped with a huge color display screen with touch screen facility.
The screen is further used to set the test parameters, manage the test data, and save the data in history. Allow the user to access the test values and also compare between two or three data values. The gloss detection and values recording are entirely based upon a software program. Conduct triple angle based measurement with 20, 60 and 85 degree angle of gloss detection feature.
User can calibrate the test equipment prior any measurement using the automated facility of calibration. With a single touch, you can calibrate the testing equipment whenever you wish. No need to worry about recording of test data or missing any value. The device auto-save test data whenever any measurement occurs for repeatable time too.