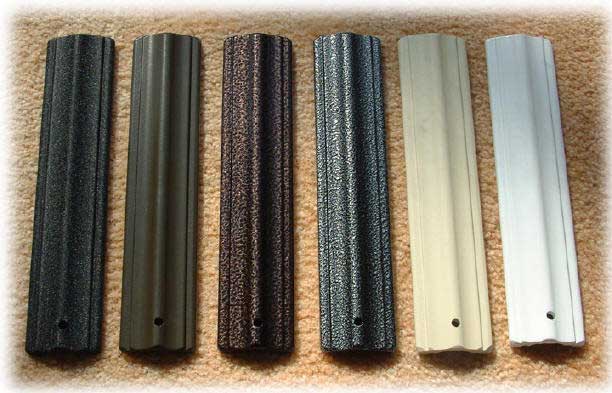 Power coated products are increasingly demanding high-quality finish. Days are gone, when powder coating was only renowned for its durable nature and its high-resistance towards damaging environmental conditions. Now with new improvements in the product formulation and applications, a powder coated product can even exceed the standard of liquid paints. Acquiring such quality in powder coating is only possible when you implement skilled engineers, well produced coatings, and optimum conditions for placing the coating.
Beside these, a quality control for gloss is also an imperative technique conducted with Gloss Meter. A disturbed coating process can result into situations like orange peel, surface texture and haze effects. These imperfections can lead to disturbed appearance and lower the customer perception. Assessing the reflective qualities of powder coated products is an essential step for manufacturers nowadays.
The most commonly utilized for the measurement in various industries is without any doubt gloss measuring device. The equipment shines a light on the surface and detect the amount of reflection at a specified angle. It is designed as per international test standards and allows tri-angle geometry for gloss measurement with 20, 60 and 85 degree angular measurement. For powder coating measurement, mostly used angle is 20 and 60 degree.
The equipment is installed with advanced features. Equipped with large display screen with touch screen operations and allow automated calibration before starting the test. The device is highly portable in nature and is robust in construction. With extended memory and aa wide range of measurement parameters, the device is considered to be ideal for gloss detection in powder coated products.