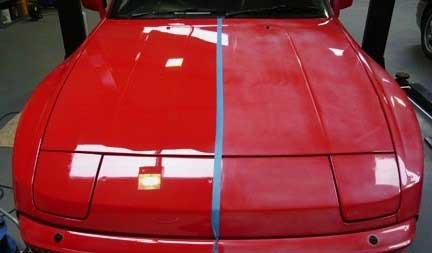 Everything that glitters is not gold, but definitely catches our attention at first glance. Gloss is the property of the material that leaves psychological impact on the customer. To induce the metallic appearance in certain products, glossiness is increased to a level, where it starts looking like crafted from metal, take example of apparels or artefacts.
However, for commercial applications like automobiles, the glossiness of the surface matters a lot. In automobile industries, right gloss is the reflection of consistency, quality and originality. You must have noticed that it is very difficult to get the actual texture of the paint after the paint job of a car, especially when done in portions.
Why is It Necessary to Maintain the Gloss Level?
Like stated before, the right glossiness of the surface is the reflection of the originality. Company certified paint job agencies have different testing equipment to measure the right glossiness and colour of the body. Based on the observation, coatings are prepared. This happens in high end paint job agencies, the quality of colour matching and gloss matching is so good that you cannot tell the difference in new and old coating.
Similarly, the glossiness match is very important in automobile painting workshops. When different components like rare view mirrors, bumpers, doors, and other parts are assembled together, their appearance should be consistent. Even the slightest of the difference in the gloss can get easily highlighted and rejected by the quality check managers.
How Testronix's Digital Gloss Meter is better than other testing instruments?
Gloss Meter is manufactured as per ISO 2813, ASTM D523, ASTM D2457 standards for precisely measuring various gloss factors such as smoothness after polishing, substrate quality and coating amount. The usage of gloss meter can eliminate various problems and ensure excellent gloss consistency. The instrument is admired across the globe for depicting accurate results, compact structure and high sensitivity.
Some important Features of Testronix's Digital Gloss Meter
The instrument comes with Capacitive Touchscreen
Data can be automatically saved due to its autosave
It can simultaneously display different sets of Data for quick and easy comparison
Auto power function is available on this device
It is equipped with RS 232 port and USB interface
The instrument also has a statistical mode that displays deviation, test records and conclusion.