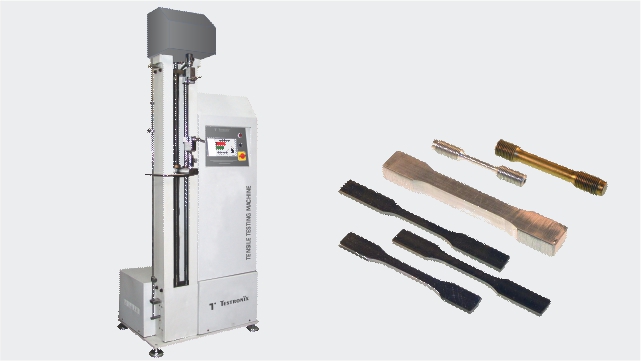 Testronix Tensile Strength Tester- To Ensure Accurate and Consistent Test Results
In recent times one of the most important factor in any industry is the quality of the products which are being manufactured on a day to day basis. Moreover ensuring quality is a concern for the manufacturers as customers are now more conscious regarding the same. A manufacture who is not able to ensure quality and does not comply with standards will find it difficult run his organisation. In this tough completion the only way to become successful is by providing the best quality to the customers so as to ensure customer repeatability. Hence manufactures must ensure quality. This cannot be done with using suitable testing instruments which help in testing the material. This testing procedure further improves the quality and provides the manufacturers with insights as to how durability of the product can be increased.

Talking more about quality, there are various factors that must be taken into consideration so as to ensure quality and conformation to test standards. These factors include quality, resilience and environmental endurance. The tensile strength helps in calculating the force which can be borne by any material before it ruptures. It indicates the top load which the material can bear. The tensile strength tester has a wide application in the plastics, PET and preform, rubber and metal.

Tensile testing is the most popular instrument and has a wide application in various industries. Manufacturers must ensure they buy the best quality tensile strength testers so as to get accurate results. Testronix tensile strength tester has various features and operates on the basis of the latest technology. Testronix manufactures all its instruments in- house ensuring the highest level of quality. The tensile strength tester is a powder coated model which ensures resilience and is a durable product
The tensile strength tester has a universal application and is used to test the samples in an accurate manner. It adheres to all international industry standards and ensure to provide precise test results.it conforms to standards such as ASTM D412, it also conforms to different international test norms such as ASTM D429-73, ASTM D624, ATM D638-01, ASTM D76, IS 13360-5-7 and IS 3400.
Features-
Advanced load sensor sensing through advanced electronics.
Highly sensitive load sensor
Rugged and robust body
Safety limit switches for over travel safety
Highly accurate micro-controller based system controls
Peak Hold facility available
Capacities available
| | |
| --- | --- |
| Capacities (Kg.) | Least Count |
| 5 | 1gm |
| 10 | 1gm |
| 20 | 2gm |
| 50 | 5gm |
| 100 | 10gm |
| 250 | 100gm |
| 500 | 200gm |
| 1000 | 500gm |
For more information regarding the packaging testing instruments manufactured by testronix visit the website https://www.testronixinstruments.com/ or contact +91-9313 140 140
Leave Comments