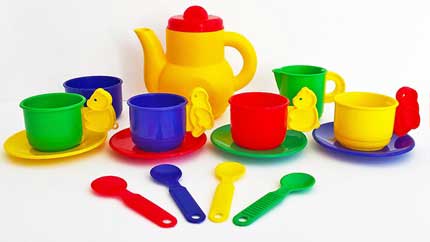 Across a variety of product line, plastic plays an important role… One of the most widely used raw material, it is cost effective, easy to mold and reuse. Plastics can take attractive shapes and colors depending upon its application. When used for manufacturing toys, the role of colors and quality is very important as intended users are children. It is important to understand their psychology so as to engage them with the toys in a playful manner. Thus, color measurement is becoming an imperative process of quality management department for toys brand. We all know that kids get attracted towards primary bright colors. As they grow they start recognising more colors and thus their demand starts inclining towards secondary colors as well. Therefore, big brands have started investing in devices used for plastic color measurement.
What are some color properties that can be tested?
Color Consistency
Kids often fell in love with their toys and sometimes they ask for a replica of toys which either they have seen with other kids or have them before. Big brand produces replicas in huge number, color consistency and accuracy is a critical thing to maintain. A portable spectrophotometer is a brilliant device to check the color consistency on the production line. As soon, a product fails the set parameters, it can be segregated.
Color Gloss
Gloss meter helps in testing the gloss of the surface. Using the different viewing angle, this device helps in checking the surface reflectance of the toy, not to make it too glossy or to keep it dull. Gloss meter is used widely for replicating cartoon characters into toys. For instance, if the manufacturer wants to replicate Ninja turtle, he needs to get that perfect skin texture while maintaining the color of the surface.
Color Matching
Well, this is not used widely in toys manufacturing industry, but have important application… say, it is an ignored parameter. Certain color tends to appear differently when subjected to different lights, e.g. white gives a neon shade under UV light. So, a color should not change to an extent where it is not liked by the child or scare him. Using a color matching device, samples can be tested if they are maintaining their original shade, if appearing differently; then how much is the acceptable range? This is a visual inspection test and the operator can see the sample under different lights in one cabinet.
These are some important parameters for plastic color measurement in toys manufacturing industry. Testronix instruments offer a good range of devices that can cater these applications and many other color testing demands.