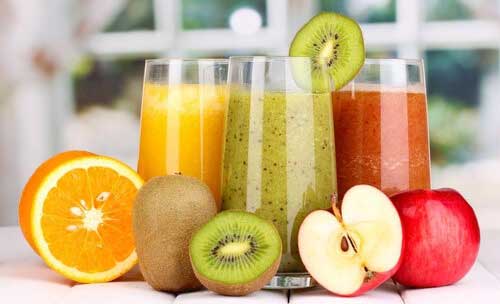 When it comes to pre-processed juices, that we buy from stores, our brain gets stimulated to assume a taste with its colour that we are perceiving. This is why right fruit picking is very important. But before that right agriculture technique is required to grow the fruits that can produce good naturally looking juices. However, we have very less control over the growth of the fruit but the fruit picking, and colour of juice can be control at different step of processing.
Some brands use colour additives to make the juice appear more appealing. In a study published in the Journal of Consumer Research, it was stated that brand and price information have the least impact on buying decision. It's the colour that persuades the buyer to pick the products from the shelves.
With the change in colour of the liquid, the consumer expects a change in taste as well. On the contrary, if the taste changes and colour remain the same, a consumer would be unable to identify the difference in taste. This is why 100% juices were introduced by some particular brand, they lighten the colour to make it look appear more natural.
Use of Spectrophotometers for Assessing Fruit Colours
In processing plants and recipe kitchens, liquid colour measurement is done at almost every step. So, that before the processing deviates from its desired colour, appropriate measures can be taken. Depending upon the analysis, the additives are added so that colour consistency does not break. Spectrophotometer analysis is considered as a most reliable method of generating discrepancy reports. Due to its capability of quantifying colours, more accurate results can be produced.
It can be used at different stages of the process, like mentioned above. They can be used at the juicing station to make sure that fruits are producing the appropriate colour as per the internal standards. However, during fruit picking and grading the fruits, they might play a major role in improving the production quality of the juice.
Features of Spectrophotometers :
The TP 800 ensures that the colour which is produced is exactly similar to the colour of the sample or specification given by the clients. Moreover, the offered instrument has become the first choice for many customers due to following features;
It comes with a capacitive touchscreen
This device is fitted with RS-232 port & USB interface
The instrument comes with two standard observer angles (user can observe the specimen from the orientation of 2 Degree and 10 Degree)
Universal test component is provided with the device to ensure highly precise results for liquids, pastes and powders.
Its large storage capacity enables you to store 10,000 data in the memory