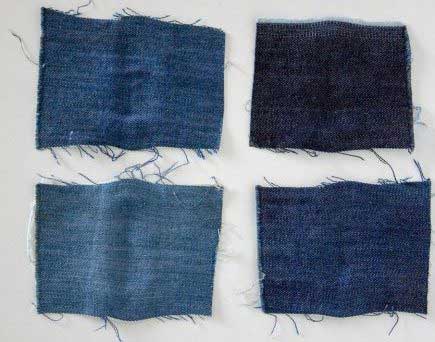 In the textile industry, the colour fastness is depended on two factors.
Quality of the fabric,
Quality of the dyeing colour.
This raises many concerns for the manufacturers to deliver good quality garment at cost-effective prices. While on a tight budget, where you cannot procure high-quality product, you can dispatch some precautions along with the garment so that its shelf life can be increased.
Colour fastness is the tendency of the material to bleed the colour or lose the colour and there are certain factors that contribute to colour fastening, e.g.
Direct exposure to sunlight
Direct exposure to perspiration
Direct exposure to hot water
Excessive immersion in water or other chemical liquids for better cleaning
To issue the guidelines for good use of the garment, it is important that manufacturer himself is aware of those factors. Vague precautions won't result in anything and there would be a serious problem if colour fading is caused by any factor other than predefined. This is why exhaustive testing is required to generate a list of all the factors. But how will you measure colour fastening?
With every wash or treatment, there is considerable change in the colour you can notice. For instance, hot water bath results in colour fading. But how much colour is faded or does colour fades every time you wash the garment? Of course, you can make a guess by visually analysing the colour of water. But what about light treatment? Heat treatment or UV light treatment? These are major factors which might result in colour fading but you don't have a right medium to measure the amount of colour is faded.
Here colour measuring devices play a major role. For instance, in your accelerated test, the sample is exposed to the UV light for 30 hours. To measure the loss of colour, a portable spectrophotometer can be used, that quantifies the colour. The colour of sample is measured before and after the treatment. This instrument allows the comparison of both the test results. The results are displayed in the L*a*b and ?E format and colour managers are very good at reading these terms and can easily comprehend.
This colour comparison can be used for all types of treatments to estimate which factor should be prioritized and need to be reconsidered.
The portable spectrophotometers offered by Testronix is one of the best testing instruments that allow the users in the precise evaluation of the textile samples with proper calculation of colour difference and colour space formulae.