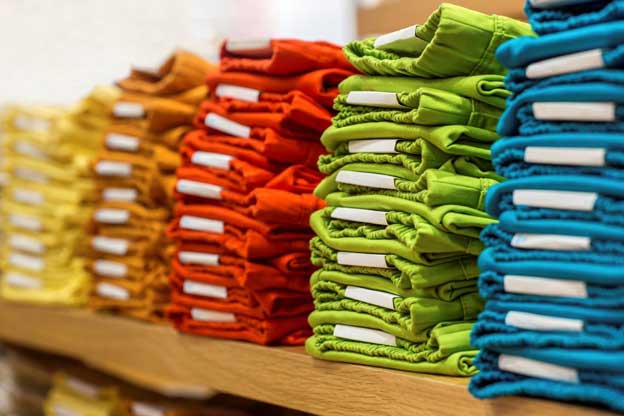 The e-commerce industry is a boon for small scale garment manufacturers. This is an additional channel for targeting audience of different age groups. A study shows that only 10% of people are engaged in e-commerce shopping, which is a good share of the market. In comparison to other countries, India still needs to catch up this trend. In spite of small share, some small scale garment manufacturer is making huge profits out of this. The clothing industry has seen some loyal clients from e-commerce channels.
How are garment manufacturers achieving consistent quality?
Keeping cost as a factor, small scale producers pay very less attention to quality management. They, in fact, don't have any quality management department. Some intricate defects often get ignored. Colour fastening, colour mismatching, broken buttons are few flaws which cannot be ignored and may lead to rejection from retailer's end or from customer's end.
Before delivering the consignment, there are some quick checks that producer must conduct. And, some quality tests are needed to be performed during the manufacturing process and while procuring raw materials. Devices like portable spectrophotometers are perfect for eliminating the colour disparity. These are hand held devices and gives very reliable products for small to large scale production.
What are some testing instruments that can be employed?
A garment has many components with different properties, like, plastic buttons, leather patches, synthetic threads and natural fabric. Due to the difference in molecular structure, the light reflected by them is different from each other, thus creating a difference in appearance. Apart from this, components like zips need to be tested. Here is a short list of equipment that can be used.
Tear strength resistance
Snap button pull out tester
Portable spectrophotometer
These instruments are very common in garment manufacturing houses. Big brands are already relying on these machines to deliver high-quality end product, thus, justifying the cost of the product.
Why investing in testing tools is important?
Nowadays, people are becoming quality conscious. They are ready to pay some extra bucks but won't compromise. Sometimes, with the intent of increasing the profit margins may result in short term gains. Delivering poor quality may start affecting your brand in the longer run. The producers may start incorporating machines one by one, so as not overshooting the manufacturing cost. Slowly and steadily moving towards quality would render high returns in future.