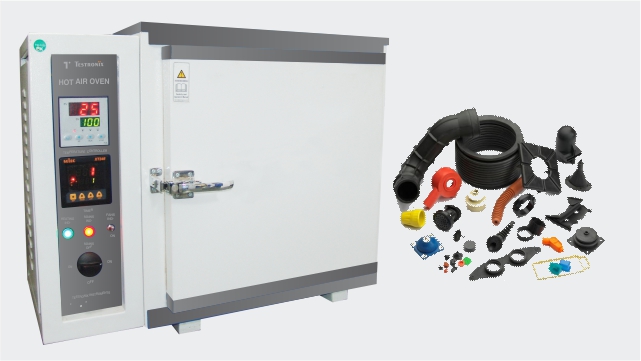 Rubber industry one of the most prospering businesses which offer a wide variety of products. They provide materials and items to a wide range of enterprises. To ensure quality and guarantee better durability of the rubber produced manufactures require testing instruments. They also have to follow the process of vulcanization for rubber materials. After the vulcanization, the rubber undergoes various changes with respect to the synthetic properties. This procedure is followed by the manufacturers so as to disinfect and sterilise the rubber items after vulcanization to eliminate the microorganisms and other unwanted particles to keep the items safe.
This procedure of sterilisation which is conducted by manufacturers in the rubber industries is helpful and prevents toxins and other particles which can harm the items. This cycle has to be performed and can be done in two prominent methods which include Dry Air Sterilization and Heated Steam Sterilization. The cycle of sanitisation implemented in Rubber Industry is Dry Air Sterilization.
Dry Air Sterilization is the safest procedure sanitize the items and the best procedure to conduct the following is test is with the help of a laboratory hot air oven. This si a dry sanitisation procedure and can be conducted only with the best quality hot air oven. The testing machine consist of the latest technology and a temperature controller where air is blown with the help of a blower fan that guarantees uniform air circulation. The structure of the hot air oven must be durable so as to provide the best results and must be properly insulated so as to provide the best level of sanitisation. Moreover the body of the chamber must rust proof and should be resilient enough to high temperatures. The best solution for hot air ovens can be provided by testronix which is a renowned manufacturer in the industry.

Testronix offers the latest technology of Hot Air Oven which can easily sanitize the rubber items. The instrument consists of the latest technology computerized PID regulator that assists the user to set the temperature. The instrument adheres to all standards and is the most suitable device for rubber industries.
For more product information visit the website https://www.testronixinstruments.com/ or contact +91-9313 140 140 to get the best customer support and satisfaction.