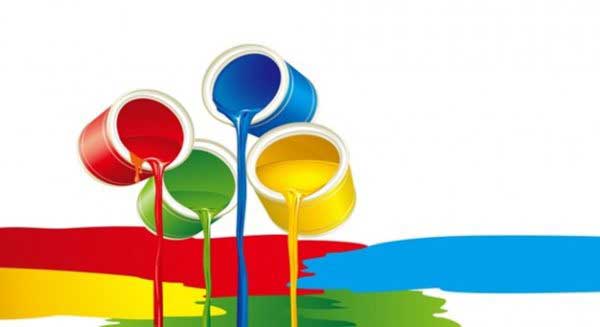 Everyone loves to go for shopping during the holiday season and purchase a gift for their near & dear ones. A lot of thought is put into selecting a perfect item and wrapping it in a designer or decorative gift packaging. But have you ever noticed that the colour & design of a packaging is becoming bolder and elaborate nowadays. Even the labels of a product have become bold and eye catching. All these enhancements are done to catch the eye of the customer and give the perception of a good quality product. Shiny materials, brighter colours, fluorescent dyes & inks are becoming the new trend in colour design for labels and packaging.
The market has also become highly competitive, therefore the need for consistent and precise colour monitoring has become essential to stay ahead of the competition. Manufacturers must adapt as per current trends of the industry and follow stringent quality checking procedures to develop a flawless product range. Testronix's Portable Spectrophotometer offers the highest level of accuracy and portability while measuring colour consistency.
What are the benefits of using a Portable Spectrophotometer?
It is a colour measuring device used to identify colour variations throughout production. A colour error can occur due to various reasons, which results in a costly waste and rework. The usage of high quality colour measuring instrument can reduce rejection rate & scraps and improve profitability. Testronix is one of the leading manufacturers and suppliers of portable testing instruments. They offer TP 810 Spectrophotometer and TP 800 spectrophotometer at the best possible prices. These instruments are available in a variety of configurations to match all types of colour samples with maximum precision and within a short span of time.
Five Special Features of TP 800 Spectrophotometer
You will find this device in almost every industry that requires precise colours. From a laundry soap to cardboard packaging and from paint manufacturers to garment industries. The TP 800 Spectrophotometer ensures that the colour which is produced is exactly similar to the colour of the sample or specification given by the clients. Moreover, the offered instrument has become the first choice of many customers due to following features:-
It comes with a capacitive touchscreen
This device is fitted with RS-232 port & USB interface
The instrument comes with two standard observer angles (user can observe the specimen from the orientation of 2 Degree and 10 Degree)
niversal test component is provided with the device to ensure highly precise results for liquids, pastes and powders.
Its large storage capacity enables you to store 10,000 data in the memory.