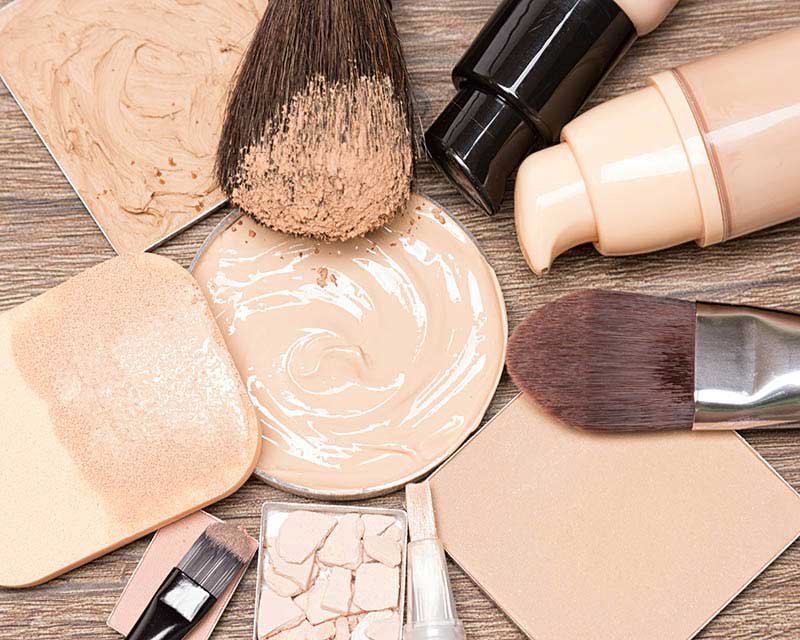 Since the invention of Cosmetics for Complexion correction, the world has been more than satisfied with the cosmetic manufacturers. Cosmetic Products like foundation, complexion care creams, complexion powders etc. have become more balanced and more accurate for every skin shade. Earlier, such cosmetics were only designed for two or three shades. And they were all standard type cosmetics which every women were using. Consumers were using them as they doesn't had any option but to follow the cosmetic regime running all over the world. But now things are much more different. With innovation of highly advanced color measurement equipments like Spectrophotometer, getting an accurate idea of the skin tones are easier.
The need of such color measurement solutions, was led by cosmetic manufacturers who thought that if it is possible that the natural skin tone which any women wants to acquire have a precise generated code or number which they can compare when a similar product having the same shade is produced, then they can invent more and better complexion based cosmetic products. India's famous color measurement brand, Testronix, brings you with Spectrophotometer – TP 800. The device is specially designed to conduct high variety of color measurement on wide variety of samples. It can perform white and black color measurements. It can evaluate degree of whiteness and blackness. Also it works on different shades of dark and light shades. It can also evaluate the accurate value of other range of color bands. It deals within various range of wavelength. These devices are usually utilized for detecting the reflection from the specimen surface.
It is said to be visualize the color, the same way a human eyes see. Also, the device is known for its work in complex color assessments such as detecting the issue of metamerism. It is designed and complies with major international color measurement standards such as CIE, CNS, ASTM E313, AATCC, and ASTM D1925. The device has a huge capacitive touchscreen display. The screen is used for both monitoring color value detection and also for operations. The test results are based on software program which assures the accuracy of the test data. The precision is always maintained even on performing huge number of repeatable testing and also if multiple different sample are tested on one go. It functions on 45/0 Degree optical geometry which is similar to human eye vision but more accurate.